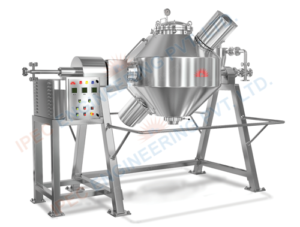 IPEC is a leading Manufacturer & Exporters of Rotocone Vacuum Dryers. It is suitable for drying the material, which can not operate at low Temperature easily oxidized, poisonous in nature. It operates at low Temperature efficiently under vacuum. Rotocone Vacuum Dryer is very economical by total solvent recovery.
SALIENT FEATURES:
Low drying temperature, fast drying.
Uniform drying.
Easy to clean internal surface.
Continuous vacuum maintenance during process.
Dust filter is provided to filter solid particles.
Suitable size condenser; Receiver is provided for solvent recovery.
Cyclone separator to recover the solid particle.