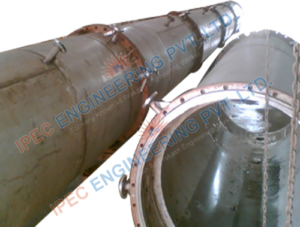 A Distillation Column is essentially used for the distillation of liquid mixtures. This separates the mixture into its component parts or fractions.
Our range of Distillation Column is manufactured using an optimum quality raw material, procured from reliable vendors. Owing to the quality and durability of our product, our products have a high demand in pharmaceutical industry, across the globe.
The Distillation Columns are used for varied purposes, depending upon the desired liquid holdup, capacity (flow rates) and pressure drop. To meet the requirements of our esteemed clients, these are available in diverse specifications and designs.